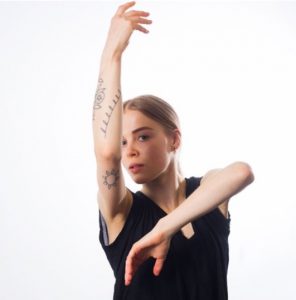 Vilma Kärkkäinen was born and grew up in Finland.
She has been working as a dance teacher since 2015 doing the work of a choreographer and dancer.
Since 4 years she has been a member of the cooperative SkillD Company in Jyväskylä. 2022 she will graduate at the Savonia University, program of dance pedagogy contemporary dance as a major.
She's inspired by people, different dance styles and stories behind the art. For her dance brings people together to experience feelings and memories.
In her work, she wants to inspire people to experience art with an open mind as an opportunity to learn and surprise. Through her work, she seeks to strengthen the experience of art as part of well-being and social connect.