PERFORMING DAYS
                   
Suomi/ Finland
 02.09.2022    Kulttuuritalo Virta, Imatra  klo 19:00
Liput ovelta ja ennakkoon:
Ticketmaster.fi
03.09.2022       Kulttuuritila Nuijamies, Lappeenranta   klo 19:00
Liput ovelta ja ennakkoon:
Liveto.fi
Valitse oman lippusi hinta: 1 puu= 8€     2 puuta = 15€     Auton käyttö 20 000km =  21€
Lahjoitustasi tähän GoFundMe kampanjaan arvostetaan suuresti / I'd really appreciate it if you would share or donate to this GoFundMe,
MIKÄ ON 'WE ARE STILL HERE '/ WHAT IS 'WE ARE STILL HERE' ?
WE ARE STILL HERE on tanssiteos puiden puolesta. Se puhuu luonnon voimasta, elämän kauneudesta ja yksilön yhteydestä kaikkeen. Tanssi, valo ja musiikki luovat teoksessa ympäristön, jossa liikkeellinen vuoropuhelu, kohtaamiset ja elementillinen kerronta luovat katsojalleen mahdollisuuden aistia luontoa uudella tavalla. Live musiikki synnyttää lavalle äänimaailman, mikä ei seuraa selkeää musiikillista kaavaa. Intuitiivisesti äänimaljat ja Shamaanirumpu rakentavat tanssille unenomaisen kehyksen, jossa luonnon elementit herätetään eloon.  Tässä kehyksessä tanssijat (Nona Munnix, Vilma Kärkkäinen, Antonio Jorgos Papazis, Soul Roberts ja Joana Kern) luovat vahvan, henkilökohtaisen liikekielensä, mikä tutkii näiden elementtien vaikutusta niin liikkeessä kuin musiikissakin. Lopulta nämä elementit; vesi, ilma, tuli, maa, metalli yhdistyvät luontevaksi jatkumoksi, jossa luonnon voima osoittaa elämän kiertokulun.
Ilma elää heissä kaikissa ja tanssittaa tulta tuulella,
tuli polttaa maan -luo sille uuden, paremman kasvualustan.
Vesi ravitsee tuhoutuneen maan, auttaa uuden elämän alulle.
Maa tarvitsee niitä kaikkia, luoden tasapainon elämälle.
Teos tuo ihmiset yhteen jakamaan, kokemaan ja vaikuttamaan. Lipputuloilla kerätyt varat lahjoitetaan suoraan Suomen ILMASTOKUMMIT OY:n hiilinielumetsiin. https://ilmastokummit.fi/
Kiertueemme on 100% HIILINEUTTRAALI Ilmastokummit Ry:n tuen ansiosta.
KUINKA VOIN TUKEA PROJEKTIA?
1) tukemalla työryhmämme toimintaa tekemällä lahjoituksen ylläolevan GOFUNDME-linkin avulla
2) tulemalla katsomaan esityksiämme Suomessa tai Saksassa
3) ostamalla suoraan Ilmastokummit Oy:n sivuilta puupaketteja istutettavaksi.
Olemme äärimmäisen kiitollisia mistä tahansa tuesta. Näin pääsemme yhdessä askel askeleelta lähemmäs yhteistä päämäärää ja puhdasta tulevaisuutta.
---
WE ARE STILL HERE is a dance piece for the trees. It helps people to come together, to experience and get a concrete way to act. Its main aim is to collect money through ticket costs to plant trees to lower carbon dioxide levels. WE ARE STILL HERE is telling about the power of nature. Dance, light and music are creating an environment where the moving dialogue, encounters and elemental narrative are allowing the viewer to sense nature in a new way. Live music is bringing a world of sound on stage that does not follow a clear musical pattern. Soundbowls and shaman drum are intuitively building up a dreamy frame for Five young talented dancers (Nona Munnix, Yun JU Cehn, Antonio Jorgos Papzis, Soul Roberts ja Joana Kern) to create their own, strong movement language to find out elements both in movement and music. These elements; earth, air, fire, water, metal merge together and show how the power of nature creates a natural circle of life.
Air lives in them all, connecting them together.
The wind dances the fire, helps it to fly.
Fire burns the ground,
Creates a new breeding soil.
Water nourishes the soil,
helps out the new life.
The earth needs them all, creating the balance for life.
As an experience, "We are still here" is aiming to help the audience to feel the power of nature and to renew connections with oneself and for one's enviroment.
We are keeping our project absolutely  CARBON NEUTRAL, thanks for  the support of the Finnish company ILMASTOKUMMIT OY.
HOW TO SUPPORT US?
1) donating through the GOFUNDME-link above
2) coming to see our performances in Finland or in Germany
3) buying tree packages straight through the website  https://ilmastokummit.fi/
We are grateful for any kind of help. This way we can walk step by step towards our common goal in creating more bright and clean future.
MIKÄ ON ILMASTOKUMMIT OY? / WHAT IS ILMASTOKUMMT OY?
Ilmastokummit Oy on innovatiivinen suomalainen yritys, joka toimii ilmaston hyvinvoinnin puolesta istuttamalla puita Suomessa oleviin metsäpuistoihin.
Kansainvälisen ilmastopaneelin IPCC:n tutkimusraportin (2019) mukaan nyt tehtävät päätökset ja teot ilmaston lämpenemisen rajaamiseksi 1,5 asteeseen ovat kriittisiä kestävälle tulevaisuudelle. Maapallon keskilämpötilan 2 asteen nousulla olisi jo erittäin vakavia seuraamuksia. Ilmaston lämpeneminen johtuu liian suurista hiilidioksidi päästöistä ilmakehään. Joka vuosi ihmiskunta tuottaa melkein 8000 miljoonaa tonnia hiiltä ilmakehään (2019). Tästä määrästä hiilinielut, metsät ja meret, sitovat noin 4000-5000 miljoonaa tonnia, joten vuosittainen nettovaje on jopa 3000-4000 miljoonaa tonnia. Ilmakehän hiilidioksidipitoisuutta voidaan vähentää kahdella tavalla: joko vähentämällä päästöjä tai poistamalla ja varastoimalla hiilidioksidia. Korkea nettovaje ei korjaannu pelkästään hiilen lähteitä vähentämällä. Hiilinieluja on lisättävä ja helpoimmin se onnistuu puiden istuttamisella, sekä kestävällä metsänhoidolla.
Kaikkien panoksia tarvitaan yhteisen päämäärän saavuttamiseksi – ja juuri sillä tiellä me olemme nyt.
Ilmastokummit Oy is an innovative Finnish company that works for the well-being of the climate by planting trees in forest parks in Finland. According to the IPCC research report (2019) of the International Panel on Climate Change, the decisions and actions now being taken to limit global warming to 1.5 degrees are critical for a sustainable future. Even a 2 degree rise in the average global temperature would have very serious consequences. Global warming is due to excessive carbon dioxide emissions being released into the atmosphere. Every year, humanity produces nearly 8,000 million tons of carbon in the atmosphere (2019). Of this amount, carbon sinks, forests and seas, sequester about 4000-5000 million tons, so the annual net deficit is up to 3000-4000 million tons. There are two ways to reduce the amount of carbon dioxide in the atmosphere: either by reducing emissions or by removing and storing carbon dioxide. The high net deficit cannot be remedied by reducing carbon sources alone. The number of Carbon sinks needs to be increased and the easiest way to do this is by planting trees, as well as sustainable forest management.
The contributions of all are needed to achieve a common goal – and that is the path we are in now.
ARTISTS
Vilma Kärkkäinen / Dancer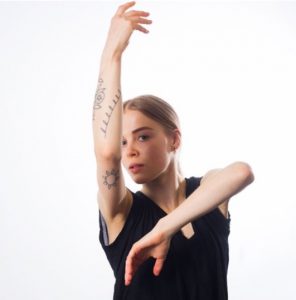 Antonio Jorgos Papazis / Dancer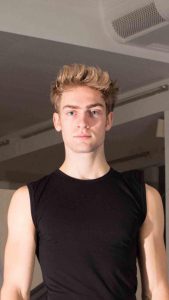 Read about Antonio Jorgos Papazis >
Nona Munnix / Dancer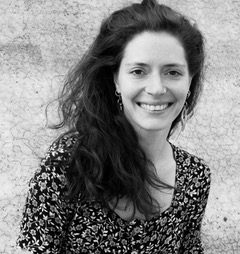 Soul Roberts / Dancer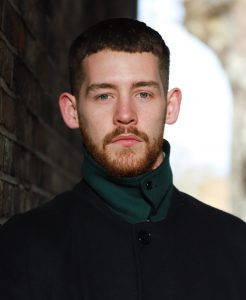 Joana Kern / Dancer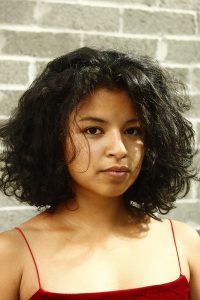 Pinja Kaisko / Musician